Watch Box Valet Box with Double Drawer N.5
Available in 3 Solid Woods and 2 Finishes. Scroll Down to see all customization options.
Fits Extra Large Watches

100% Solid Wood

Lifetime Warranty
Securely store and organize your timepieces in the Watch Box Valet Box with Double Drawer for 5 Watches. Take your collection up a notch with its luxurious valet-style box, open area for storage, and a double drawer for extra storage. Showcase up to five watches and be confident in the secure protection and convenient accessibility of your valuable treasures.
Bottom-lined with the color of your choice.
Lining Material: Vegan Leather 
Includes: Watch Pillows (5)
Optional Custom Monogram Plate or Glass Engraving
Available in a Glass Top or Wooden Top.
Material: Solid Reclaimed Wood
Finish: Dark Walnut with Hard Wax for Extra Durability 
Dimensions: 16"x10"x9"

Available Woods and Finishes

 

Solid Reclaimed Wood - Dark Walnut Finish.

This particular finish holds a special place in our hearts, as it's the one we began crafting nearly 12 years ago.


It's no surprise that it remains our customer's favorite, as its unique weathered appearance is a testament to the natural beauty of the wood that only the passage of time can offer.

New Non-Reclaimed Solid Wood/Dark Walnut Finish.

Our Latest introduction in 2023, this solid wood is responsibly harvested and does not feature a distressed look. We use Dried Kiln Solid Wood to offer the best quality available.
This wood has been adequately dried in industrial ovens to offer a stable product. When the wood is not dried correctly, it could warp or crack, but we don't want that for our products.
We use our own stains and hard waxes recipe to achieve a deep dark walnut color.

SOLID RECLAIMED WOOD - EBONIZED FINISH.

The same material as our original finish, solid reclaimed wood. The difference lies in the stain we use to create this deep black finish.

NEW WOOD-EBONIZED FINISH

Our Latest introduction in 2023, this solid wood is responsibly harvested and does not feature a distressed look. We use Dried Kiln Solid Wood to offer the best quality available.
This wood has been adequately dried in industrial ovens to offer a stable product. When the wood is not dried correctly, it could warp or crack, but we don't want that for our products.
Monogram Finishes
Monogram Catalog
Linings and Pillows

You can choose among Black, Brown and Natural

Each watch pillow is made from the same material as the lining, thick vegan leather.
The pillows are smooth to the touch and easy to clean; they don't accumulate dust; besides, it is effortless to add/remove the watches. The pillows have an overlapped side; if necessary, it is possible to remove part of the filling, to fit your special watch perfectly.
Once the pillows are in the tray, they won't move or shake. We spend extra time on this step, making it a precise fit.
Features

Made of Solid Wood. Our boxes are more like a piece of fine furniture than a box. They are crafted from solid wood, which is far and away the most durable material. Solid wood is unrivaled by man-made materials. A wooden box grows in character over time and withstands wear and tear, making it an excellent investment. Despite heavy use, it can last for generations to come. Bring nature back into your life with an expertly crafted wooden box.

Real Glass. Because our boxes are crafted to last a lifetime and become an heirloom, we use glass instead of acrylic. Glass is more translucent, offers superior durability, does not scratch easily, and has UV resistance, so it won't fade when exposed to bright sunlight.
Box Joints. The interlocking design of the box joints is aesthetically pleasing and provides a strong and tight bond in both directions; this ensures that your box will be appreciated for generations to come.

Personalized: There are endless ways to personalize the engraved plate or glass. Add initials, name, monogram, date, or custom message to make the box an even more thoughtful gift. Your gift will indeed be one-of-a-kind for a special occasion like an anniversary, birthday, wedding, housewarming, graduation, or holidays like Christmas, Valentine's Day, Mother's Day, or Father's Day.

Perfect Fit for Small to Extra Large Watches.

High Clearance on the Lid. Your watches won't hit the glass or wooden lid.

Customizable: We can modify the dividers or add unique features to empty drawers specially for you.

Unique, no box will be identical. Each piece of wood is slightly different. Even if the boxes are made the same way, with the same type of material, there will be subtle differences. Each piece will be utterly unique to anything else in the world.

Versatility: A wooden box can fit any room aesthetic. Besides, wood grants you a subtle versatility that no other kind of material can. If your box no longer fits your aesthetic, you can easily modify it. A quick sanding will get your wood back to its original state. From there, there are many options of what to do with it to modify its look.

Delivery Information

This Item is handmade per order, it takes between 10 to 15 business days to ship.
Payment Protection

We use Shopify Payments and Paypal to process all orders. Your order is protected.
Start Customizing ↓
Regular price
Sale price
$229.00USD
Unit price
per
Sale
Sold out
Risk Free Order - We've been in business for over 14 years.

We're always one click or call away. You can reach us via chat, phone, Whatsapp, Instagram and Facebook
View full details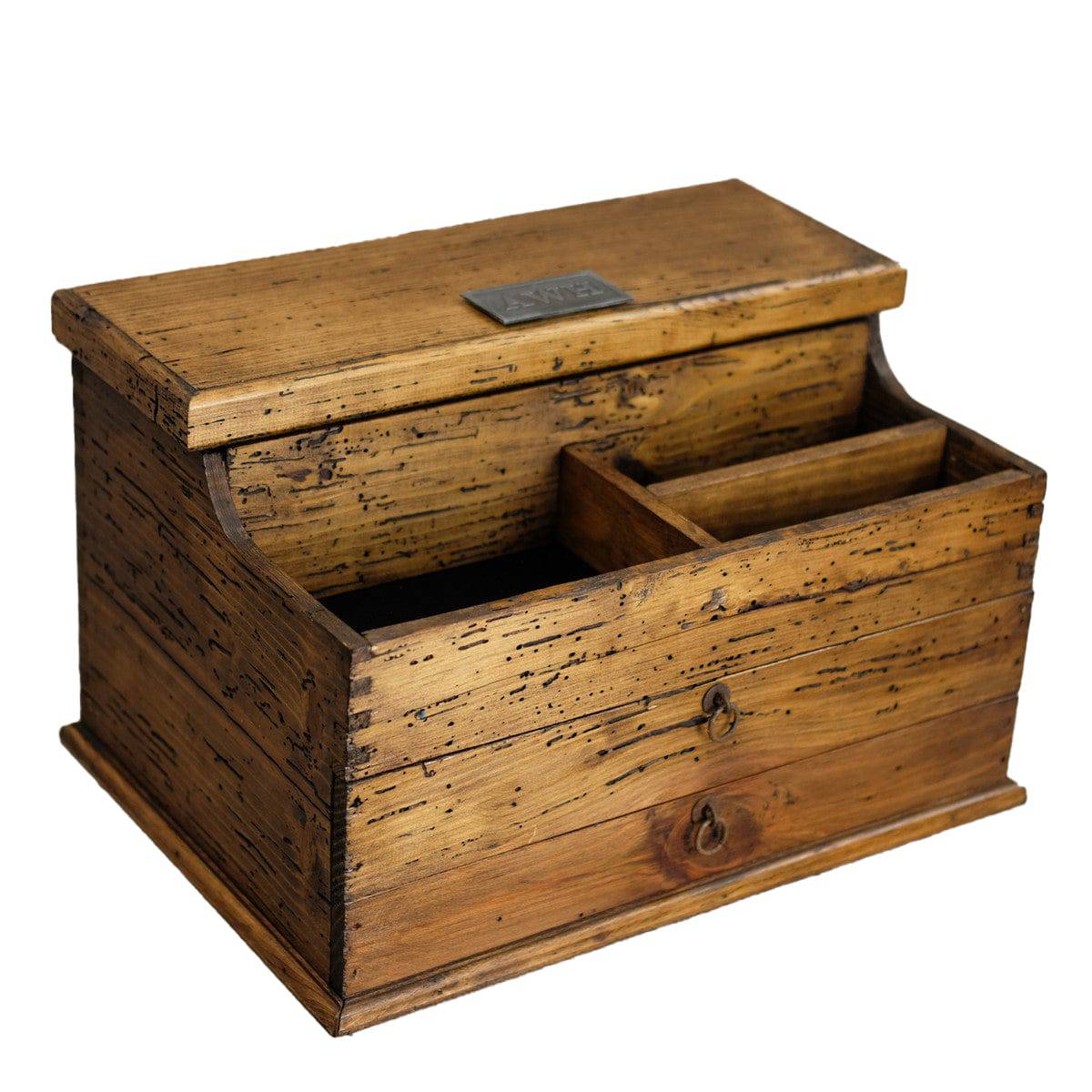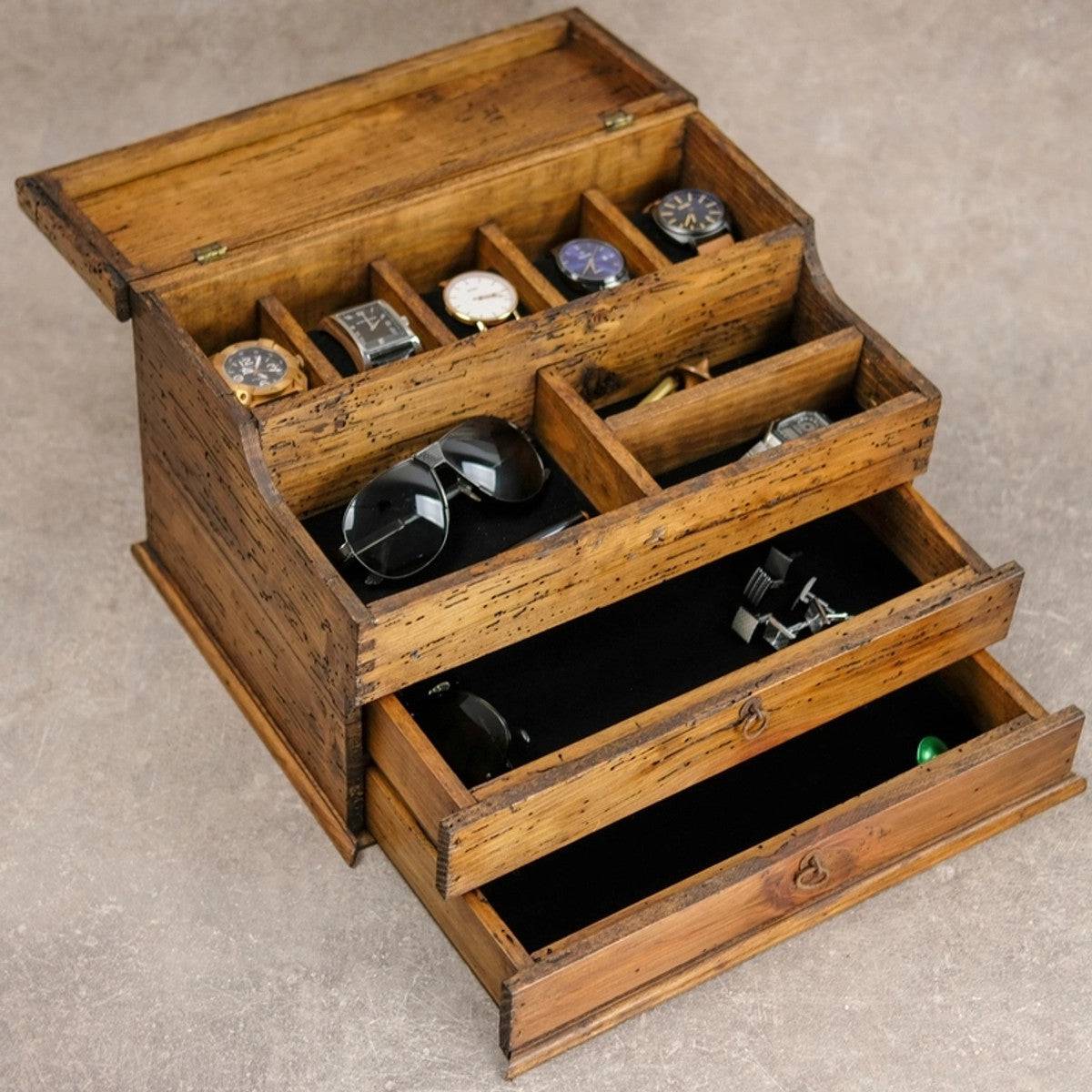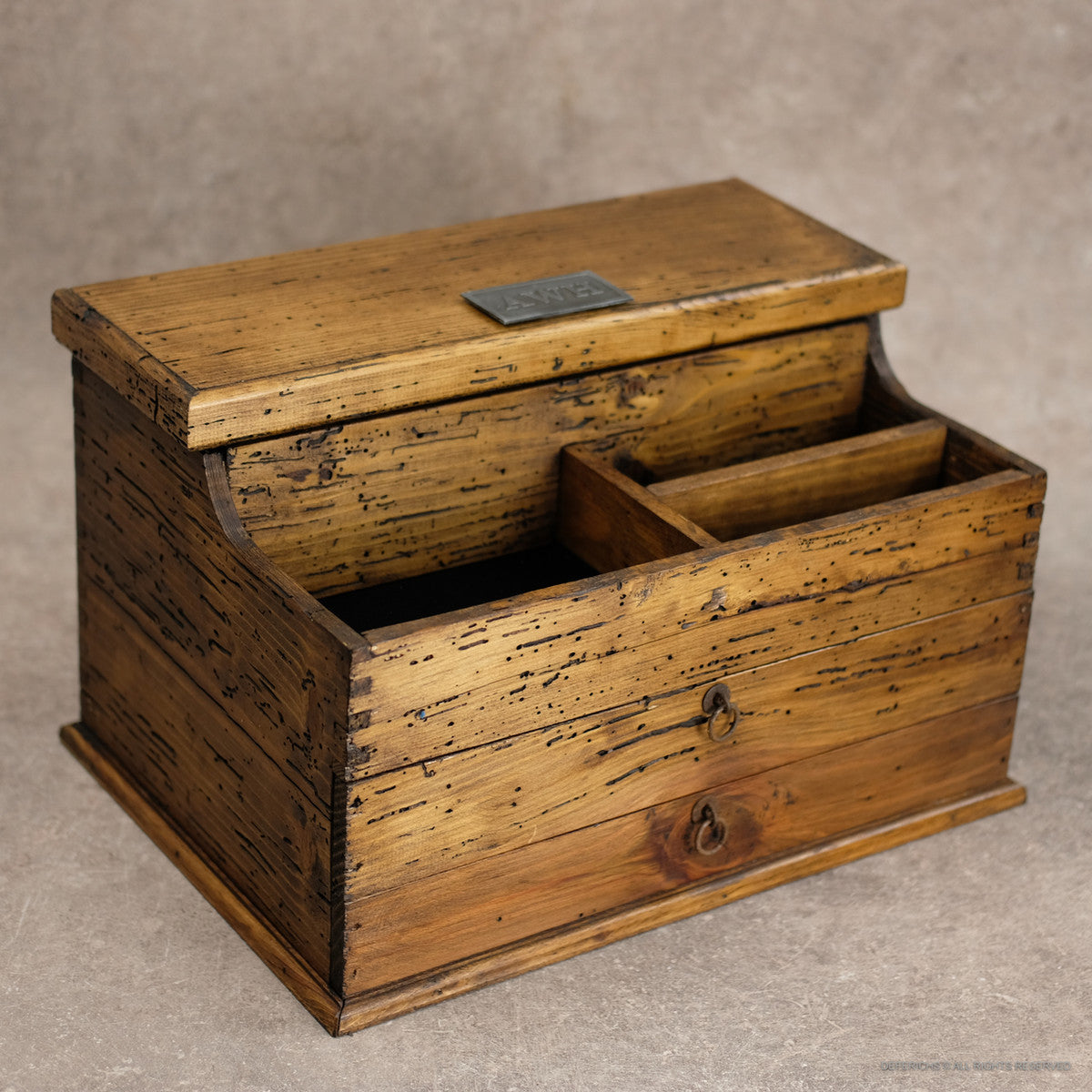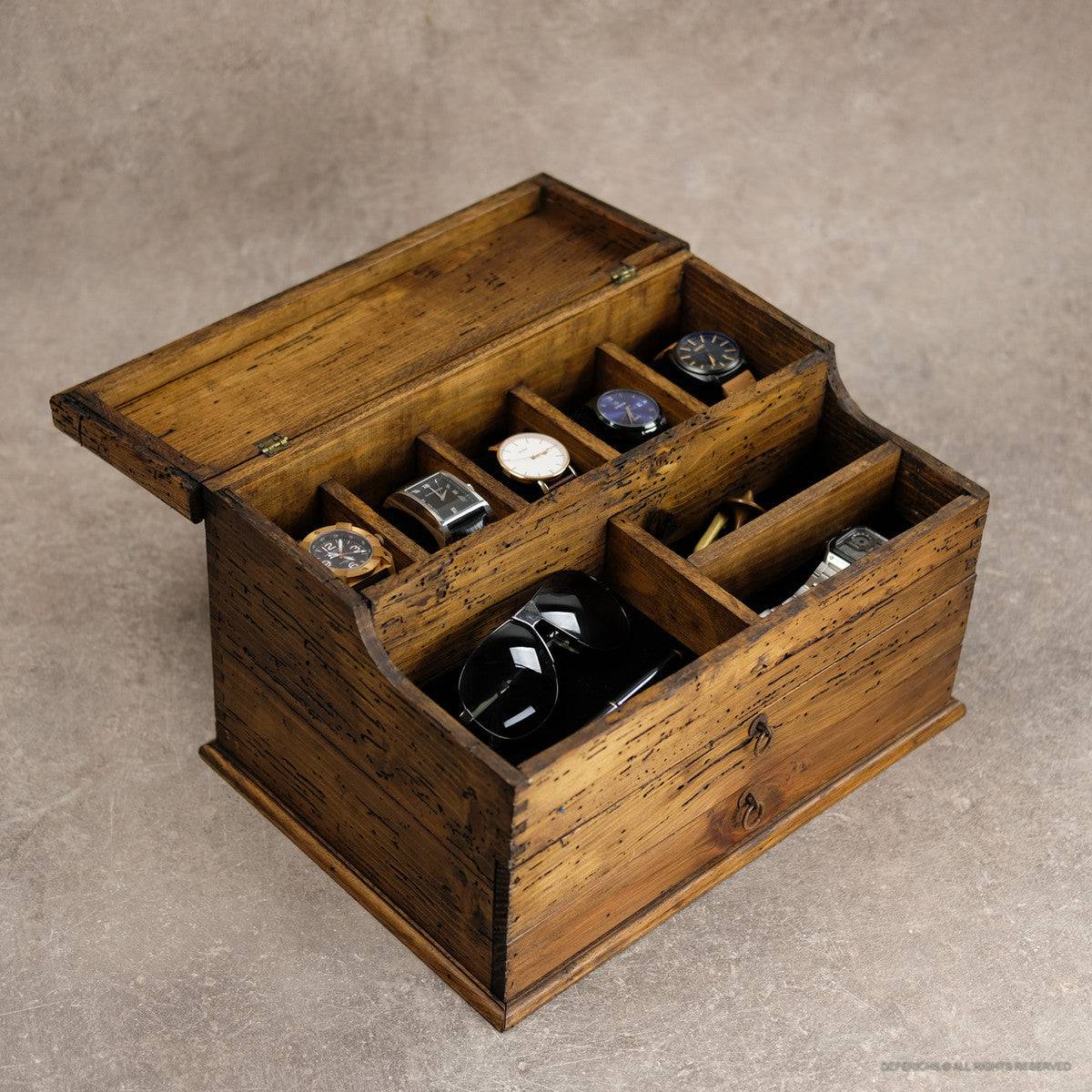 Watch box review
DeFerichs makes , in my opinion, the most beautiful and unique watch boxes on the market. I recently recieved mine and I cannot be more pleased with it. They offer a personalized touch and are very accommodating to your customizations. When I chose the model I was interested in, I asked them to modify it for me. They hand craft every box themselves. They are not made overseas. So making mine especially for me was not a problem. They said it would take some extra time. Which it should since they have make it from scratch. They kept me apprised of its progress, sending me pictures of its progress. And now its on my dresser looking great. It awaits more watches to fill it up. I cannot express more the quality of their work and of the personal service. They have made me a family heirloom that will be passed down through the years. Thanks Rubin.
Amazing heirloom quality gift
This was the hallmark gift for my husbands 35th birthday. Loved the customized options and the team was very responsive to questions. They really went above and beyond. I wouldn't hesitate to order again from this company. Great quality and service.
Valet box for Christmas
I bought a valet box for my husband for Christmas. It took about 6 weeks to arrive. It's nice looking and functional, but the top drawer falls when you open the bottom drawer. He likes it, but wishes the drawers were better.
Valet
I bought this to match a watch box I got for my husband from this store about 3 years ago. It is beautifully made and rustic, just like my previous purchase. The valet's excellent quality and craftsmanship is hard to beat. It was packaged extremely well for shipping and arrived as scheduled. I highly recommend their work and feel it was a great purchase.
Extraordinary
Absolutely extraordinary!!! The wood is amazing, craftsmanship is superb! I will definitely be buying more from this seller!